Jaafar Jackson -- Gunnin' for His Lil Bro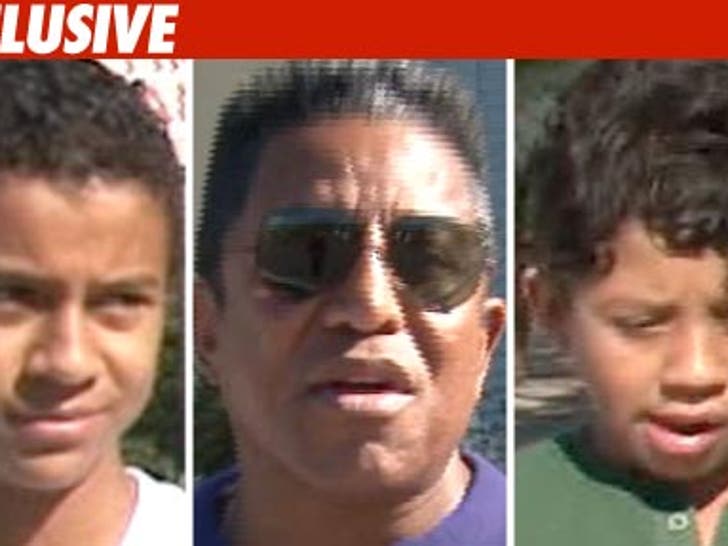 Katherine Jackson and her people insist the incident involving Jermaine Jackson's son, Jaafar, and the stun gun was an isolated event -- but TMZ has obtained a home movie that shows Jaafar is no stranger to playing with guns.
The scene -- which appears to have been shot several months ago -- begins with Jaafar (left) barging into Jermajesty's room, Airsoft gun drawn, and then ordering his little brother to get on the ground. Jaafar pushes Jermajesty to the ground, pretends to pistol-whip him, handcuffs him and then gives the youngster an incomplete version of his Miranda rights.
Jaafar then tells his brother, "Don't move or I'll bust your head open."
Jaafar then cocks the gun, points it to Jermajesty's head, pulls the trigger and you hear the click. Jermajesty plays dead and Jaafar drags him by the leg out of the room.
TMZ decided not to post the video.
As for the stun gun incident, sources tell TMZ Jaafar pointed the weapon at two of Michael Jackson's kids -- Blanket and Prince -- but the family insists the two kids weren't even in the same room.
Our sources say the L.A. County Department of Children and Family Services are still reviewing the stun gun incident.