Demi Moore's Twitter Stops Possible Suicide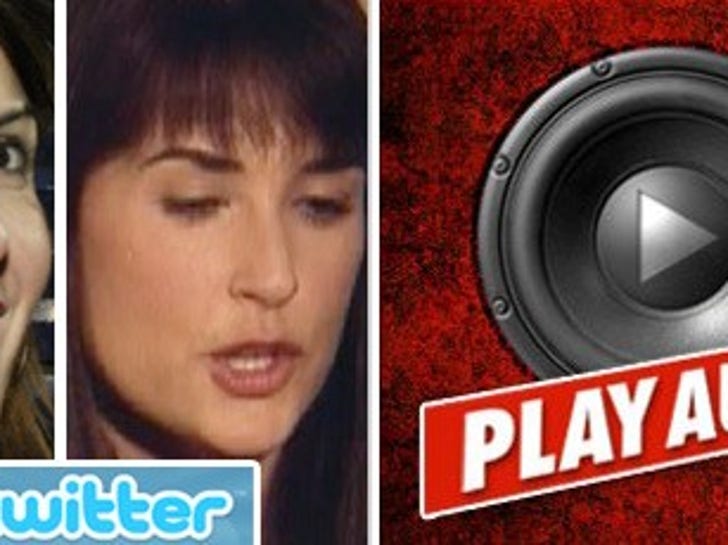 Demi Moore's Twitter exchange with a suicidal 18-year-old may have helped save his life this morning ... but she's not the only actress who stepped up to help the guy out.
Turns out Nia Vardalos from "My Big Fat Greek Wedding" called a suicide prevention center in Los Angeles after seeing Demi's grim exchange with the guy -- who was threatening to hang himself in a tree outside of his Florida home.
TMZ has obtained the phone call made between the suicide prevention center and Florida authorities during which Nia is patched in and tells cops everything she knows about the guy from the information on his Twitter account.
Cops were actually able to locate the guy using Nia's info -- and according to the police report, the guy was "sitting at his computer desk crying" when they found him.
Cops say the guy -- who admitted to needing medical help -- was placed under protective custody.