Jesse James Nazi Salute Photo Coming Soon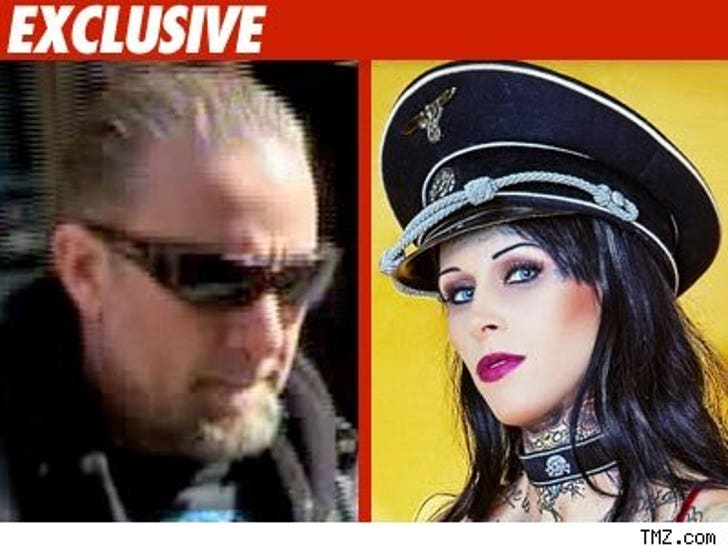 TMZ has learned there is a photo of Jesse James making the rounds and in it he is wearing a hat that looks identical to the one Michelle McGee is wearing in her Nazi photos ... and he is making the Nazi salute.
We've seen the photo -- which reportedly was taken two years ago -- and there is no mistaking it's Jesse. The hat Jesse is wearing is nearly identical to the one Michelle has on in the infamous photos, except for the rope across the front (see above).
In the photo, Jesse is holding up his right hand in a "Heil Hitler" pose ... and with his left hand he is sort of covering his mouth with two fingers (almost like mimicking Hitler's mustache).
The woman selling the photo told TMZ she didn't actually take the pic -- it belonged to a friend who worked with Jesse and the friend does not know she is selling it.