Fergie: Imma Be ... Fallin' Down Hard!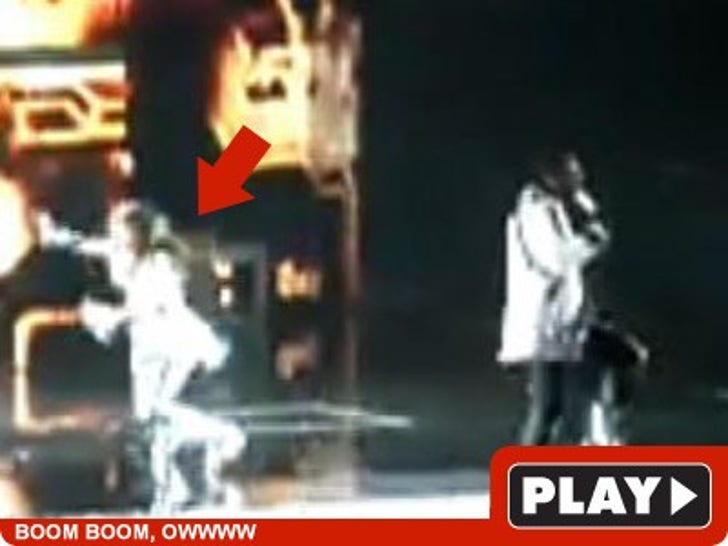 Fergie gave one hell of a painful performance at a concert in Kansas City this week when she slipped on stage at a show and came crashing down hard on her knees.
Gotta hand it to the Black Eyed Peas singer though -- she popped right back up and continued to rock out like nothing happened.