Jerry Springer -- My Show is Stupid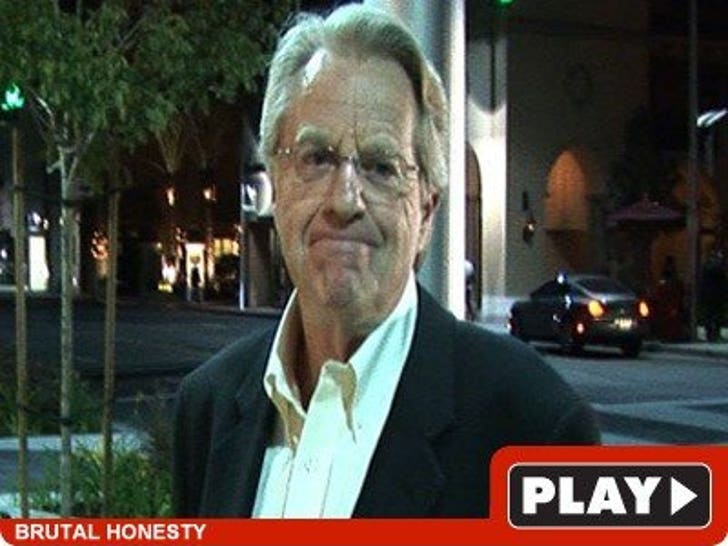 Here's a final thought for ya ... Jerry Springer thinks his legendary talk show is too stupid to help Octomom.
Springer was on his way out of Mastro's Steakhouse in Beverly Hills last night, when we asked if his show could serve to benefit Nadya Suleman. His response: "I don't think my show serves anybody ... it's fun, but it's stupid."