'Bachelor' Winner -- Elopes in Vegas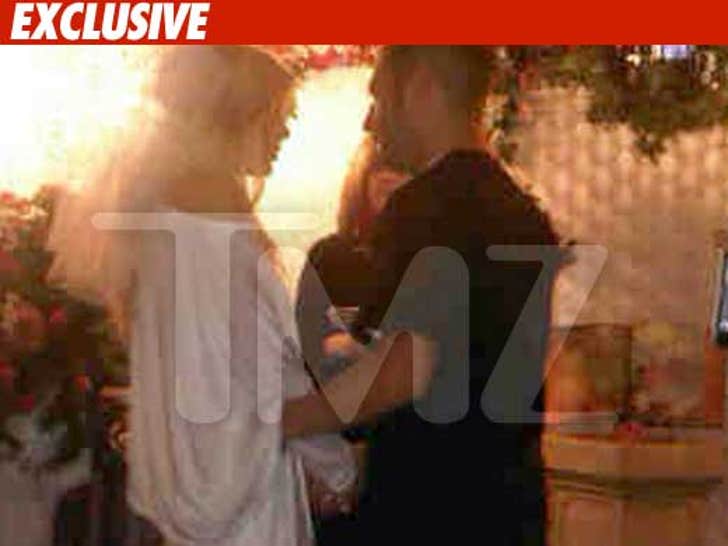 TMZ has obtained a photo of former "Bachelor" winner Shayne Lamas at the altar inside the Little White Wedding Chapel in Vegas ... where last night, she married a dude she's known for less than a week.
Lamas -- who won Season 12 of the reality show -- just met Nik Richie (the guy behind TheDirty.com) on Saturday night ... and sometime in the next 24 hours, the two fell in love and decided to become man and wife.
Sources close to the ceremony tell TMZ the couple invested in the "Michael Jordan Package" -- a $519 value that includes 36 pro photos and a DVD copy of the wedding.
No word on where the happy couple is registered ...