Danny DeVito at Coachella
Danny DeVito
Caught in a
Topless Trance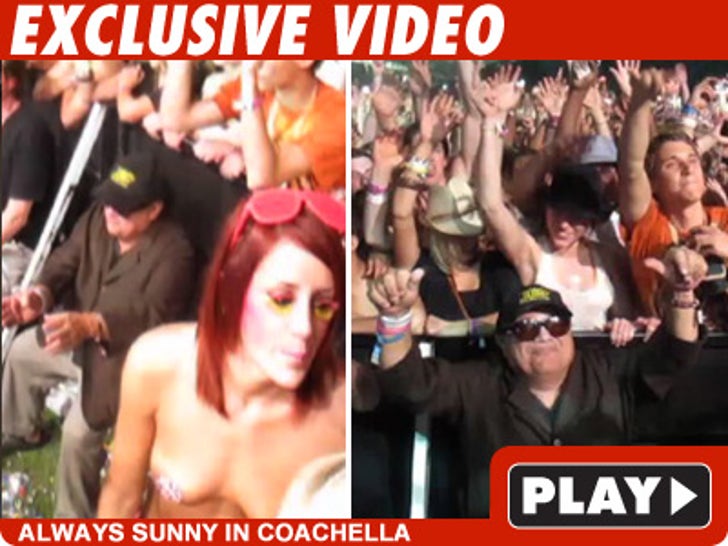 65-year-old Danny DeVito rocked his entire face off at a techno-trance concert at the Coachella music festival -- fist pumpin' like crazy in a sea of crazed fans ... and topless people.
It all went down during the Deadmau5 show -- where Danny fist pumped like he was on an episode of "Jersey Shore" ... and the guys at Newestra.com caught it all on camera.
Just watch the damn video already -- it's awesome.