M.I.A. Kid Explains Gun to the Head in Video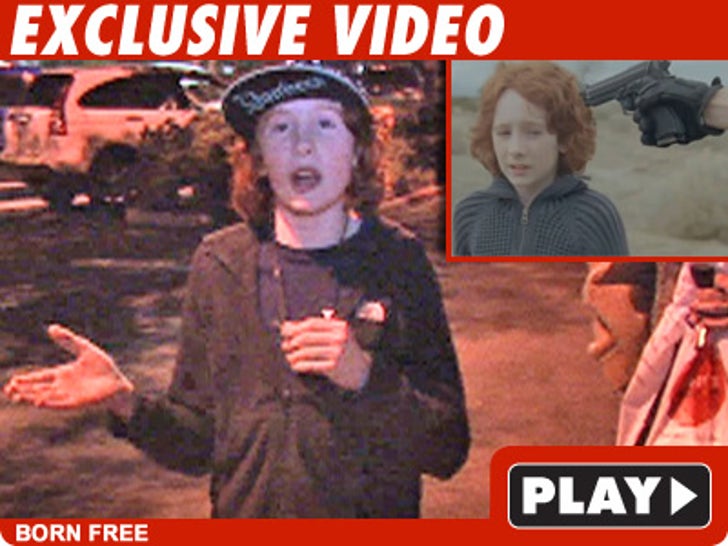 12-year-old Ian Hamrick gets his head blown off in M.I.A.'s new music video ... and he sounds like a 50-year-old philosopher as he explains why he let someone put a gun to his head.
As Ian and his mother left Jerry's Deli in Studio City, the ginger explained that the violent "Born Free" vid actually carries a powerful, anti-genocide message.
As for his mom and retired cop dad -- they gave their blessing ... but never expected anyone to see the video in the U.S.