Octomom -- Bring on the Farm Animals!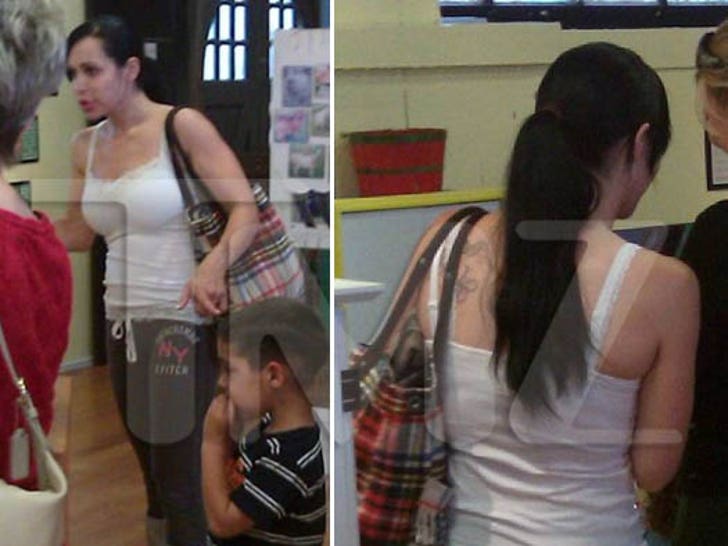 Octomom Nadya Suleman took one of her 14 kids on an irony-filled field trip this week ... to a children's museum petting zoo.
We're told the photos were taken Wednesday at the Children's Museum at La Habra -- where Octo visited the Farm Animal Friends exhibit.
The exhibit is designed to show people what it's like to live in a barn full of cute and domesticated creatures.