Lindsay's Dad to Judge: Rehab, No Jail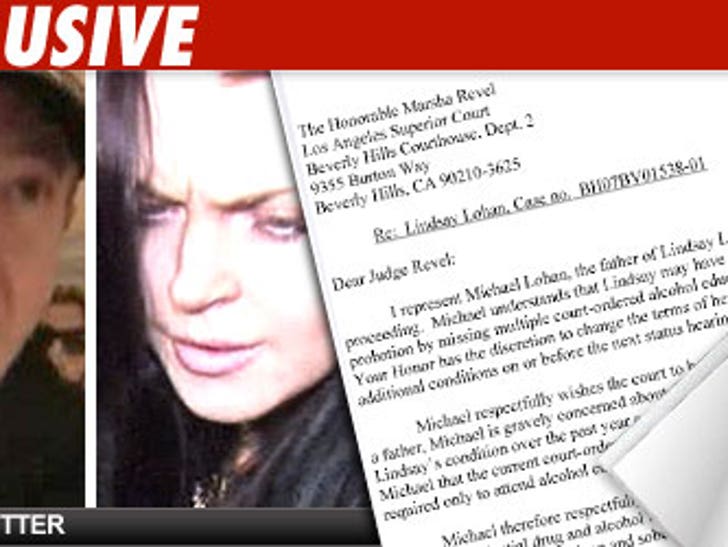 TMZ has obtained a letter Michael Lohan's lawyer, Lisa Bloom, has sent to the judge in Lindsay Lohan's DUI probation case ... asking for inpatient rehab or alternatively, random drug testing.
Bloom says Michael is "gravely concerned" about Lindsay's "deterioration" and is urging the judge to put LiLo in a private drug rehab facility in New York. Michael also wants family counseling.
But if the judge won't go for rehab, Bloom and Michael are asking the judge to extend her probation and subject her to "frequent, random, court-ordered drug testing."
The letter ends with Bloom saying Michael does not want his daughter to become "the next Hollywood statistic."