Lindsay Lohan -- Bound for Jail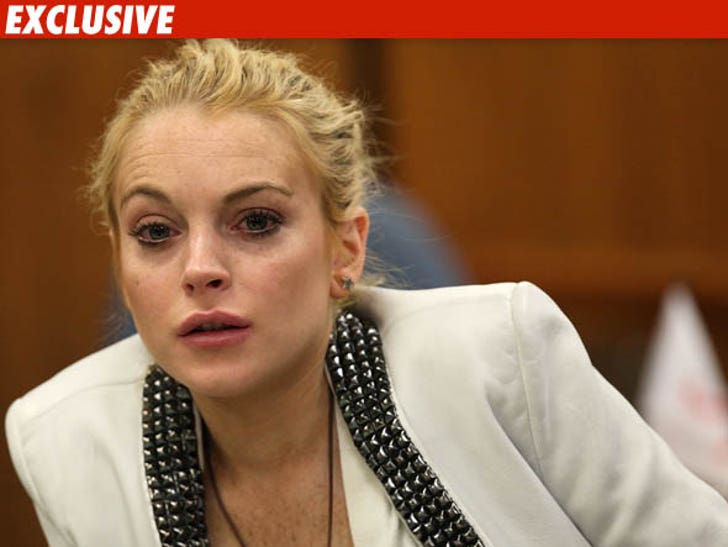 Lindsay Lohan has violated the terms of her probation and is headed for a showdown in court next month that will almost certainly land her in jail.
Lohan -- who is on probation for DUI -- has not fulfilled the alcohol education requirement laid down by the judge ... TMZ has learned.
Judge Marsha Revel made it clear to Lindsay late last year, she must attend alcohol ed courses once every 7 days. The only exception -- if she was in inpatient rehab. And the judge was explicit ... if Lindsay did not comply with the terms of probation, she was going to jail.
The school in which Lindsay enrolled is required by state law to inform the court only if the student is MIA for 21 days. So here's the disconnect: The school has not reported an attendance violation ... because Lindsay frequently waited until the 21st day to attend classes.
Bottom line -- Lindsay met the school's requirement, but squarely violated the judge's order.
We've learned what's going to come out at Lindsay's progress hearing on May 20 -- that she has habitually violated the judge's requirement to attend classes at least once every 7 days.
Judge Revel has made it clear to Lindsay -- no more chances. If probation is violated, she's going to jail ... and probation was repeatedly violated.
We asked Lindsay's lawyer, Shawn Chapman Holley, for comment and received the following email: "We have received no negative written report from the program and contend Ms. Lohan is therefore in compliance." Good lawyering for sure, because -- as we just told you -- the program may not have a problem with Lindsay, but the judge is going to have a big problem.