The Force Is Strong with Blanket Jackson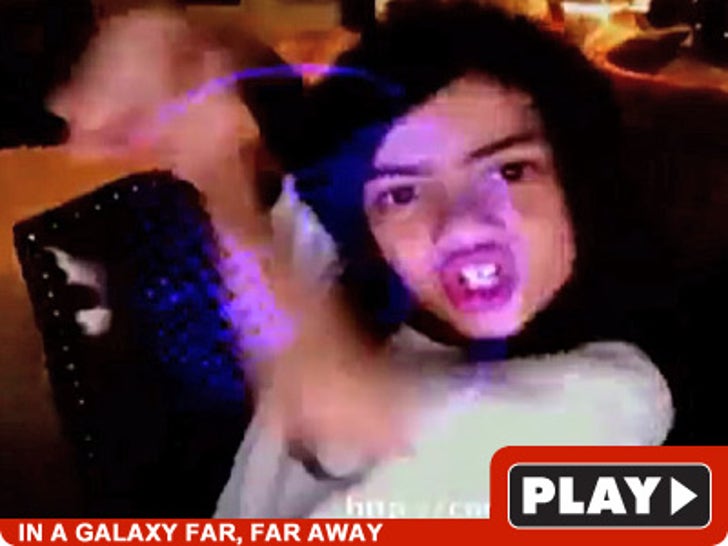 Michael Jackson's children are quickly becoming YouTube sensations -- thanks to the popularity of several self-made home videos that were posted online ... videos that may have led to the infamous stun-gun caper.
One of the videos features 8-year-old Blanket Jackson wielding an invisible lightsaber and quoting "Star Wars." Another clip shows his sister Paris Jackson busting out a hardcore rap.
Sources tell us that Michaels kids -- as well as the minor children of Jermaine and Randy -- got really into making these home movies ... and that the stun gun incident involving Jaafar was part of a movie plot.