Terrell Owens: I Belong with Halle Berry
Terrell Owens:
I Belong with Halle Berry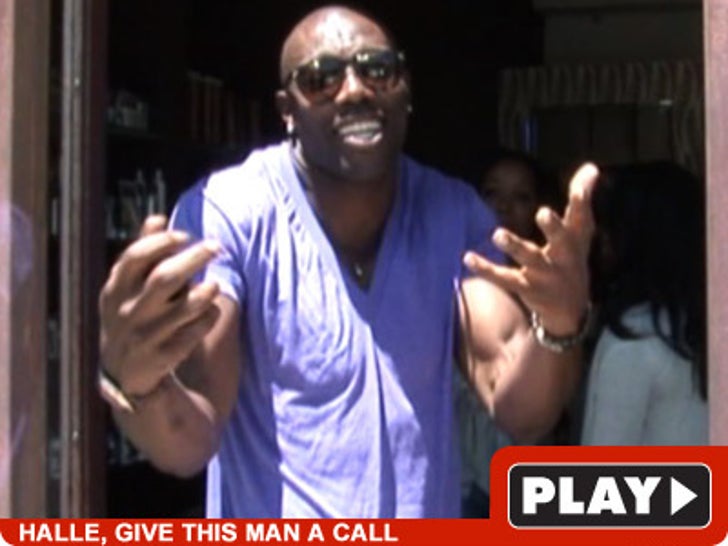 NFL superstar Terrell Owens isn't just looking for a new team -- he's also looking for a new chick ... and yesterday dude told us he's got his sights set on one Halle Berry.
Outside the Warren-Tricomi salon in L.A., Owens told us he's all fired up since hearing that she broke up with her baby daddy.
In fact, T.O. is so confident he'll lock it down, he told our cameraman, "Trust me ... with a body like this ... and a body like hers ... I don't need to spit no game. That's just real talk."