Michael Jackson Doc in Mid-Air Emergency
Michael Jackson Doc
in Mid-Air Emergency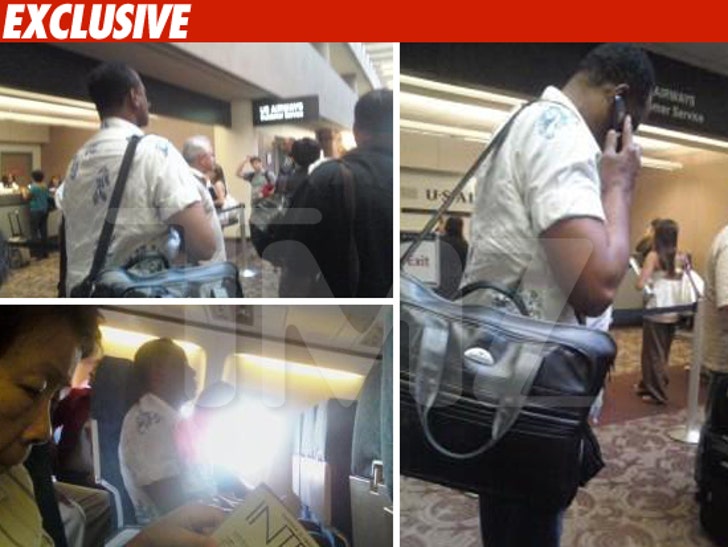 TMZ has learned Dr. Conrad Murray may have saved a life this morning ... 30,000 feet above the ground.
Sources tell TMZ Murray was on a US Air flight from Houston to Phoenix when a flight attendant came over the loudspeaker and asked if there was a doctor on board.
Turns out a passenger fainted and could not be revived. We're told Murray jumped out of his seat, evaluated the female passenger (who was in her 20s and traveling with a baby), and quickly noticed she had a "very weak pulse."
Somehow -- don't ask us -- Murray inserted an IV and was able to stabilize the passenger until the plane made an emergency landing in Albuquerque.
The passenger was taken for further treatment. Her condition is not known.