Octomom: 'Say No to Octocats and Octodogs'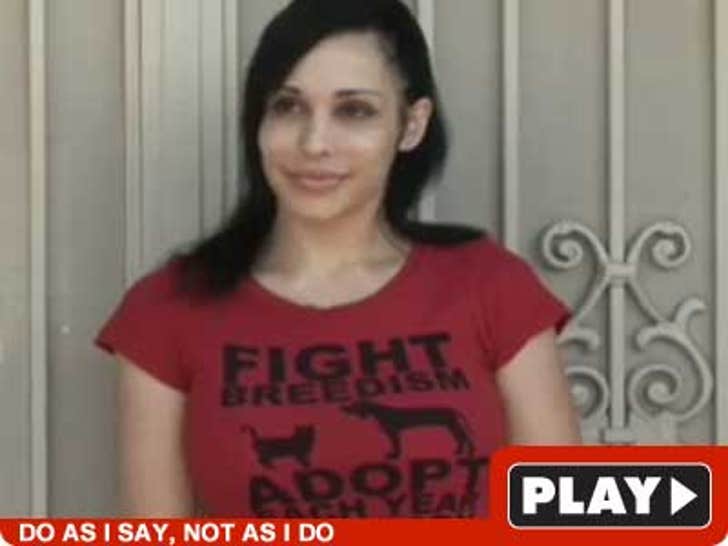 Octomom, biological mother of 14, emerged from her house in California this morning to encourage people to adopt -- not her kids, but dogs and cats.
Nadya Suleman urged everyone to make sure dogs and cats don't have multiple litters -- adding, "Humans of course are much different."
PETA gave Octo $5,000 and a month supply of veggie-meat for her troubles.