Maksim Chmerkovskiy -- How I Beat the Rap ...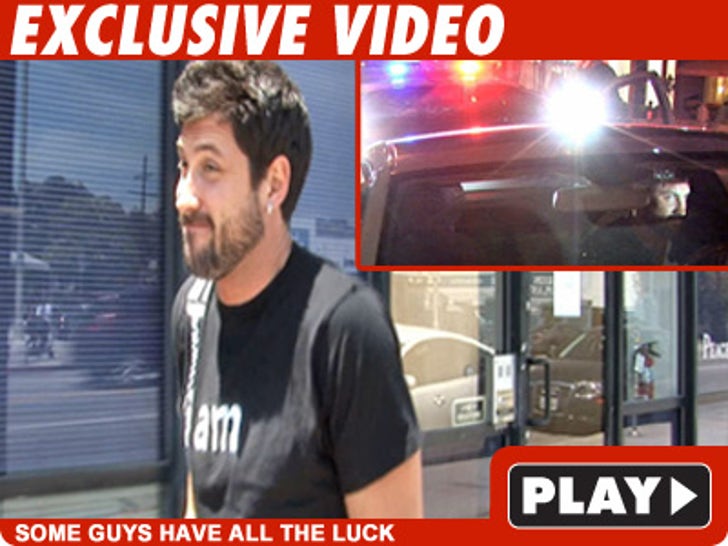 We just spotted Maksim out in L.A. -- just a few hours before the big "Dancing with the Stars" finale ... and dude told us the cop merely warned him about his lack of license plates on his brand new Mercedes.
Problem is -- the cop was driving in the other direction, and probably wouldn't have even noticed Maksim if he wouldn't have gunned it out of STK.
As for why the cop let Maksim off the hook, dude told us, "Apparently, he's a fan."