DeWyze and Bowersox -- Partying with Protection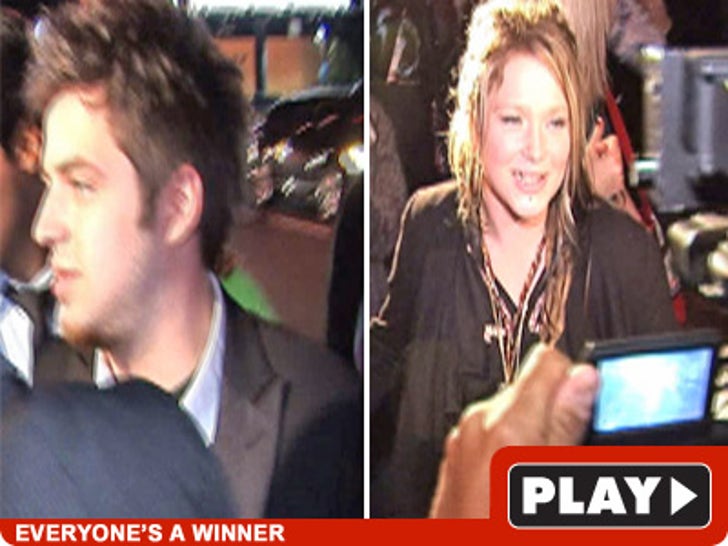 Right after winning "American Idol" -- newly crowned champ Lee DeWyze celebrated his face off ... at a Hollywood after-party with runner-up Crystal Bowersox ... and an army of private security.
Flanked by hired muscle, the two singers were all smiles outside the Mondrian hotel on Sunset Blvd. -- posing for fans and even giving some final thoughts on Simon Cowell and Bret Michaels.