Lindsay Lohan: 'I Don't Do Drugs'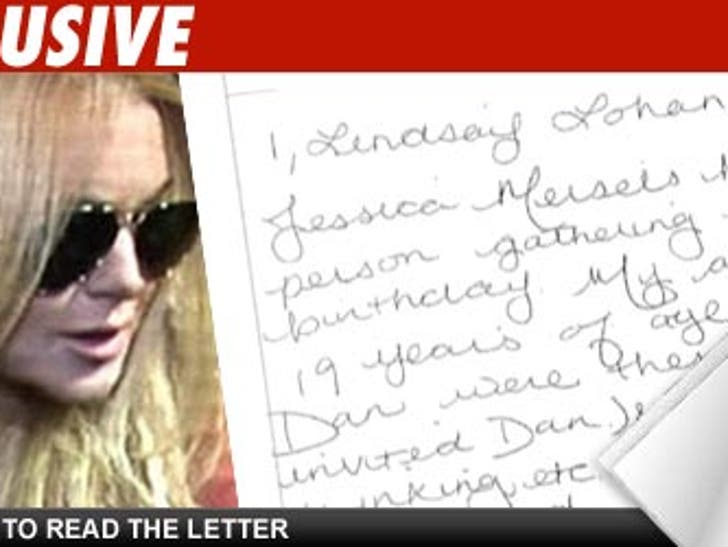 Lindsay Lohan boldly proclaimed in 2007, "I don't do drugs" ... even though her
TMZ has obtained a statement Lindsay wrote in connection with her 2007 arrest for driving under the influence of drugs and alcohol, following a wild chase on Pacific Coast Highway.
As we just reported, according to the police report, Lindsay's urine showed the presence of cocaine.
And cops say they found a small amount of cocaine in Lindsay's pants pocket, but Lindsay had an explanation for the police: "I am wearing a pair of borrowed jeans from a friend/assistant ... She wore a pair of my jeans ..."
Lindsay also said, "I am sober. Promises in Malibu, CA, I left 2 wks ago or so & completed my stay & am & will continue to be drug free."
And Lindsay goes on: "[the assistant] and her boyfriend currently use & may have set me up."
Lindsay ends her statement with these words, "I don't do drugs. Thank you God bless."