Brad on "Home Improvement": 'Memba Him?!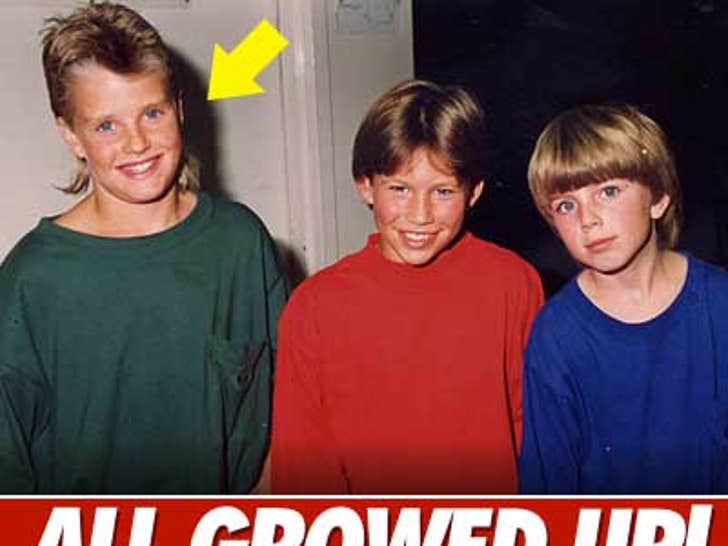 World Cup Studs -- Who's Playing the Field
There's a damn good reason people across the globe loves them some World Cup action -- the perfectly chiseled, smokin' hot soccer bods!!!!!
Goooooooooooooooooooaaaaaaaaaaaaaaaaaallllllllllllll!
Guess which stars are keeping cool by cutting their jeans and lettin' their legs out to get some summer sun!
2010 MTV Movie Awards -- Heavy Metal!
The 2010 MTV Movie Awards are in full swing and the red carpet fashion is starting to fill with some seriously shiney stars!
Who's Rockin' the Bowler!?!
The bowler hat is all the rage in Hollywood these days -- can you guess which stars are gettin' in on the headgear trend?
George Clooney's Batmobile -- Hauled Away
The Batmobile that George Clooney desperately wants you to forget was brought back from exile a few days ago ... so it could be hauled away to a mystery location in L.A.
Of course, the Batmobile -- seen here on a flatbed truck near the Warner Bros. lot in Burbank -- was featured in the 1997 atomic flop "Batman & Robin."
Funny, how not even six flame-throwing exhaust pipes could distract audiences from the nipples on Clooney's Batsuit.
See which stars had a little slip-up and made a mess on their fancy celebrity selves!