Oklahoma State Next to Jump to Pac-10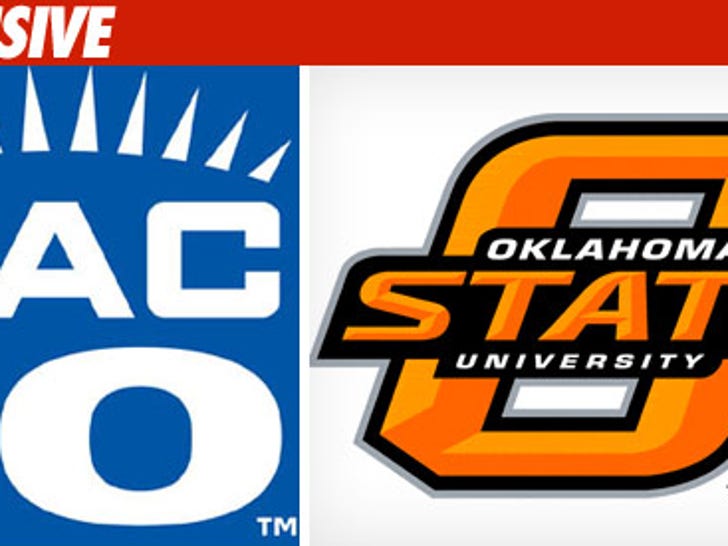 The Oklahoma State Cowboys are blazing a trail to the Pacific-10 Conference ... according to a source -- and leaving the future of the Big 12 Conference in serious jeopardy.
A source in the OK State athletic department tells TMZ Sports the move is a "done deal." The Pac-10 just made it official that Colorado is also jumping off the Big 12 ship.
We're told it's "just a matter of time" before the OK State announcement is also made. It's been rumored that Texas, Texas Tech, Oklahoma, and Texas A&M will also join the new super conference. Nebraska, it's widely believed, will go to the Big 10.
As for why this is all going down -- our source says "everyone wants a playoff system ... and this is the first step toward doing it."