Los Angeles Mayor Gets Restraining Order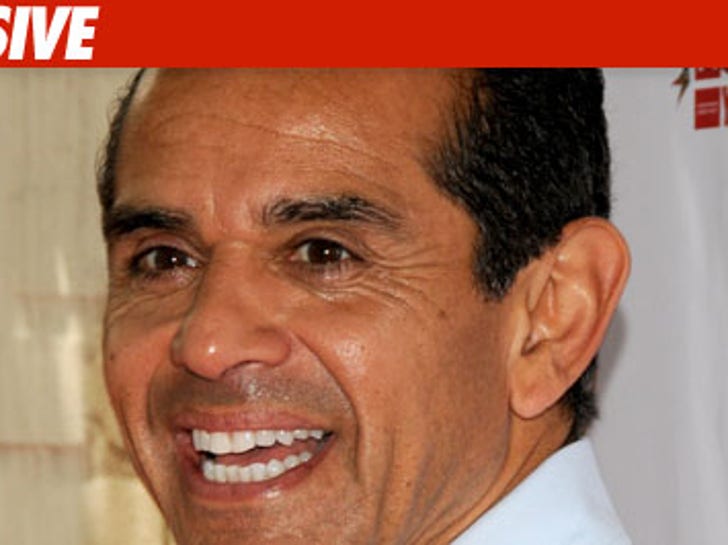 TMZ has learned Los Angeles Mayor Antonio Villaraigosa just got a restraining order against a man who threatened to "take him out."
According to docs obtained by TMZ, Daniel John Molnar called the Mayor's Office last Thursday and said, "The Mayor knows who I am. The Mayor is talking a lot of s**t. You tell him that I'm going to take him out."
We're told the Mayor's Office used caller ID to find the 46-year-old Molnar, who lives in the mid-Wilshire area of L.A. He was arrested 3 hours later and charged with making criminal threats.
We're told the L.A. County District Attorney decided today it would reject the criminal case, on grounds of insufficient evidence. As a result, Molnar was released.
The L.A. City Attorney's Office got a restraining order today on the Mayor's behalf, which orders Molnar to stay 100 yards away from the Mayor's home and City Hall. He's also prohibited from engaging in any communication with the Mayor or his staff.
In his his declaration, the Mayor wrote, "I believe the threats uttered by Daniel John Molnar to be credible, and am concerned for the safety of the employees of my Office, myself and my family when Daniel John Molnar is near."