First Lady Rolls Deep in Hollywood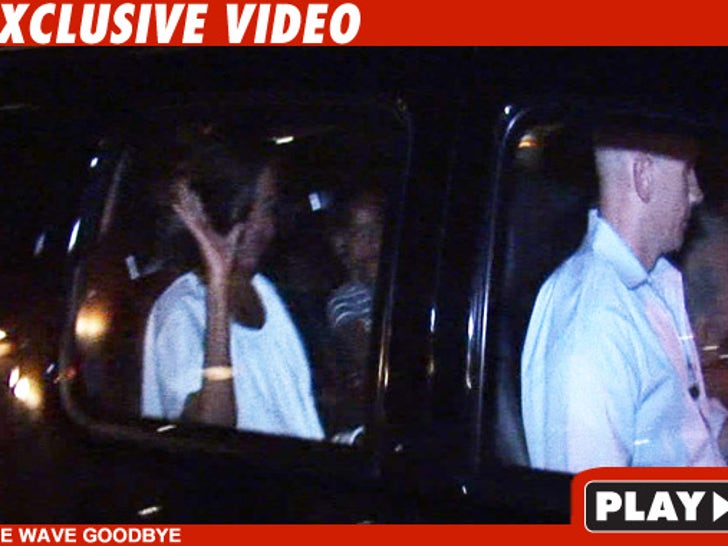 A TMZ photog just spotted First Lady O leaving Osteria Mozza with a little girl -- we're guessing it's Malia or Sasha -- and a baller security detail: 1 CHP patrol car, 4 SUVs, and about a half dozen CHP motorcycle cops.
One major hint someone big was inside -- when Ryan walked out (about an hour before Michelle) and all the security stayed behind. Not many people in town bigger than Seacrest.
Plus, Ryan pointed our camera toward the restaurant and said "there is a bigger story than me right now, trust me!"
Oh, and by the way we just had an earthquake. Busy night in the zone.