Batista -- I'm Fighting for REAL Now!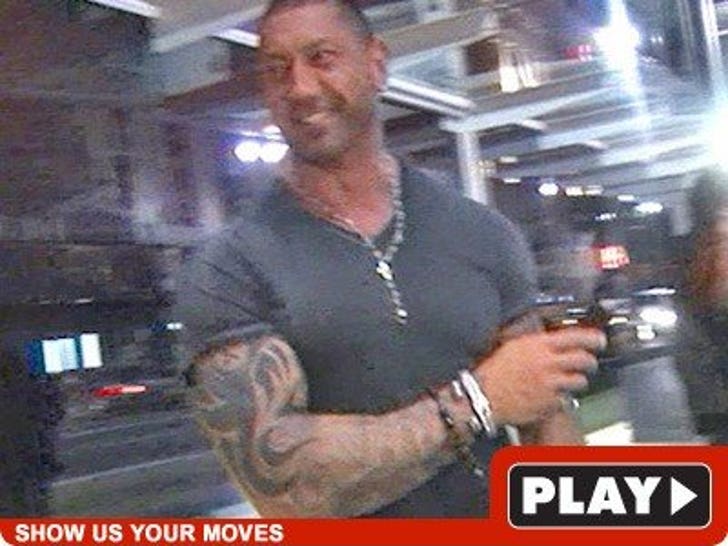 He's a former six-time WWE heavyweight wrestling champion of the world -- but this weekend Batista finally confirmed that he's now fighting for real ... for an MMA company called Strikeforce.

The 6'5", 290 pound behemoth was out in Hollywood this weekend -- where he told our camera guy about the move ... and hinted that he already has his first fight lined up.
The 40-something-year-old recently left WWE after his contract expired ... and there had been rumors floating around that he wanted to get into Mixed Martial Arts fighting.
Now, with the rumors confirmed, we gotta ask ...