The Kid in "Sleepless in Seattle": 'Memba Him?!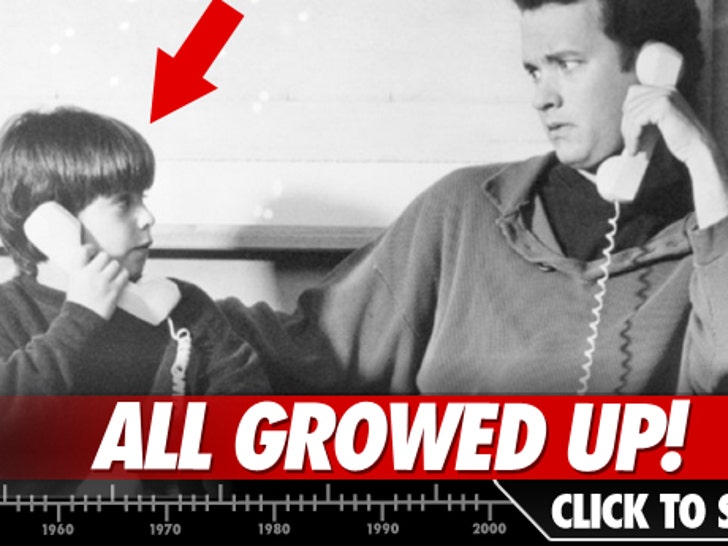 Megan Fox & Brian Flipper Out
Newlyweds Megan Fox and Brian Austin Green continued honeymooning in Hawaii yesterday -- where one dolphin was caught in the middle of a mini-makeout session.
As we previously reported, the couple got hitched in a small, private ceremony at the Four Seasons on The Big Island last week.
Amanda Bynes Retirement -- Minor League Send-Off
Amanda Bynes is gonna be pissed when she sees this ... because she just missed out on the best retirement party ever -- in her honor -- complete with a minor league baseball team and FREE CAKE!


Turns out, when Amanda announced her sudden departure from acting last week -- she broke the hearts of her biggest fans ... a Class AA baseball team in Maryland called the Bowie Baysox.
So, to honor their retired hero, the team put together a "Farewell Amanda" blowout ... which included Bynes-themed games -- like "Big Fat Liar" trivia and a "She's the Man" cross-dressing challenge.
They also played clips from movies, made t-shirts, and signs ... but most importantly -- FREE CAKE!!
Hollywood's Beachin' Blondes!
The only thing hotter than a teeny-weeny bikini this summer is one of these smokin' blonde babes.
Katy Perry Did What She Only Sang About Doing
On Wednesday, life imitated art for faux sapphic singer Katy Perry when she ... wait for it ... kissed a girl.
While she was in Paris, this doesn't really qualify as a French kiss.
Guess which stars are keeping cool by cutting their jeans and lettin' their legs out to get some summer sun!
World Cup Studs -- Who's Playing the Field
There's a damn good reason people across the globe loves them some World Cup action -- the perfectly chiseled, smokin' hot soccer bods!!!!!
Goooooooooooooooooooaaaaaaaaaaaaaaaaaallllllllllllll!