Lindsay Lohan Calls Judge 'F**king Bitch'
Lindsay Lohan
Calls Judge
'F**king Bitch'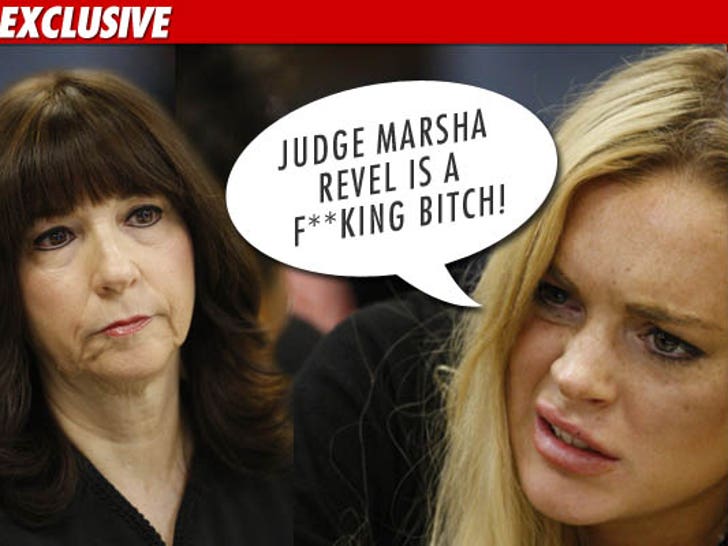 Hours after the sentence -- Lindsay bitterly complained to her friends, Revel hates her, was out to get her, and thinks all the judge wanted to do was make an example out of her. Calling Revel a "f**king bitch" does not exactly square with
in court Tuesday, "I don't want you to think that I don't respect you."
Lindsay insisted she does not have a problem with drugs or alcohol.
As for whether the judge gave Lindsay a 90-day sentence to make an example out of her ... some defense lawyers who practice at the Bev Hills courthouse believe Judge Revel's sentence was out of whack. Several of the lawyers who have had similar cases before Judge Revel say none of their clients have gotten more than 30 days in jail, for similar probation violations. One source said, "No one gets 90 days for this. No one."