Lohan Judge Not Bugged by TMZ
Lohan Judge
Not Bugged by TMZ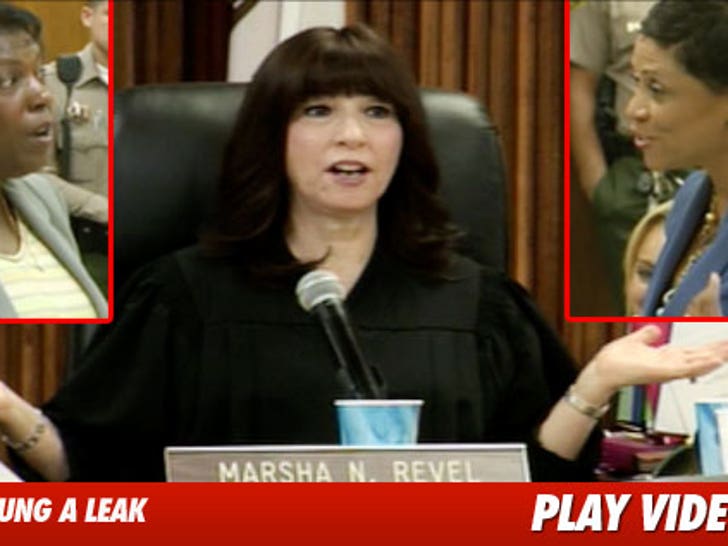 Right before Judge Marsha Revel threw the book at Lindsay Lohan yesterday -- there was one other issue she wanted to raise in open court ... involving little, ol' TMZ.
As the judge discussed the importance of confidential information with Lohan's lawyer Shawn Chapman Holley and Deputy DA Danette Meyers ... Revel began wondering -- out loud -- how we manage to do what we do.
Revel says, "All I know is that every time the three of us meet privately in chambers … by the time you hit the door, TMZ knows what we spoke about and I don't think there's a bug back there so I don't know."
Oh, stop it ... you're making us blush.