Sandra Bullock's Angry Confrontation with Jesse's Ex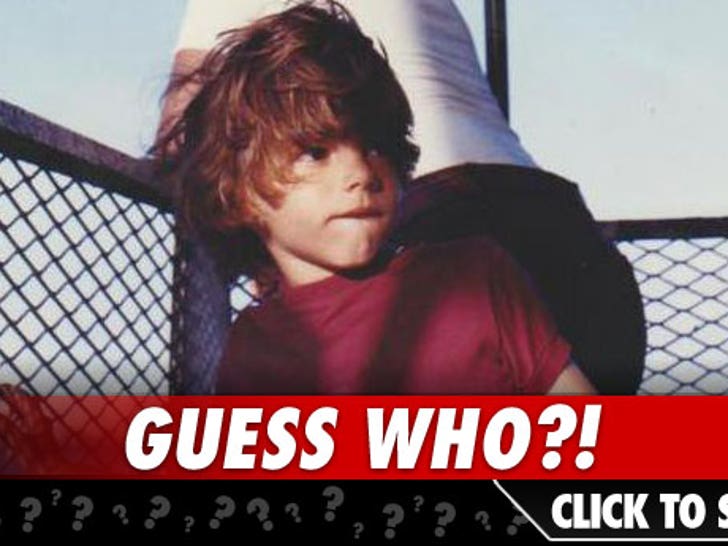 Sandra Bullock went off on Jesse James' ex-wife during a heated phone conversation a few months ago ... so says Janine Lindemulder's attorney.
Attorney Richard Masson tells TMZ .... the blowup occurred while Jesse was in rehab earlier this year. Janine called her daughter's cell, and Sandra answered.
Masson would not reveal what Sandra said to his client, but he claims it wasn't the first time Sandy expressed harsh feelings toward Janine.
During today's custody hearing, a teacher from Sunny's school testified that Sandra made derogatory comments about Janine in front of Sunny. According to Masson, Sandra told the teacher, "Quite frankly, I'm glad Janine is in jail. She can go ruin someone else's life."
Janine is trying to stop Jesse from taking Sunny to Texas. As we first reported, Jesse wants the kids to continue a relationship with Sandra.
Can you tell which fully grown superstar just Twittered this photo of himself as a 5-year-old boy?
Jesse James -- From the Dog House to a Mansion!
Jesse James just scored himself a massive 7-acre mega-estate in Austin, Texas -- so if he doesn't want to be seen, he'll have plenty of space to keep to himself!
James just closed the deal on this 9 bedroom, 7.5 bath mega-mansion estimated at $1.98 million.
And it's perfect for Jesse -- complete with a home gym, several pools, private theater and a six-car garage/workshop.
Click on the photo and check out the gallery!
MJ Tomb -- Defaced with Hidden Messages
TMZ has learned Michael Jackson's tomb has been defaced by a stealth band of vandals -- who have marked the walls of MJ's mausoleum with hidden messages ... and it's all in permanent ink.
Security at Forest Lawn in Glendale, CA is on the lookout for "fans" who have been writing messages in hard-to-spot places outside the main window of the building in which MJ is entombed.
The writing is mostly hidden underneath ledges -- or in spots covered by bushes -- and contains messages like, "Miss you" and "Keep the dream alive."
Reps at Forest Lawn are pretty ticked off -- telling TMZ, "Activity such as this, is a prime example why we are evaluating the level of access to the various entrances of the Great Mausoleum."
Forest Lawn also tells us that anyone caught vandalizing the cemetery will be banned for life.
2010 FIFA World Cup Futball Fanatics!
The 2010 FIFA World Cup was crazy... and so were the fans!
Check out some of the wildest soccer enthusiasts showing their team spirit!
Chip from 'My Three Sons': 'Memba Him?
Sofia Vergara's Bikini Friend -- Horrible Decision!
Sofia Vergara's friend just learned a very tough lesson about life ... never pose next to Sofia Vergara in a bikini!!!!
The "Modern Family" star -- who's currently on a two week vacation in Italy -- just posted this photo on her Twitter page, declaring that her white bikini would be her "uniform" for the rest of her trip.
Can you guess which funnyman's face got one hell of a celebrity scramblin'?