Lindsay Lohan's Jail -- Crazed Fans Won't Stop Calling Us
Lindsay's Jail --
Crazed Fans Won't Stop Calling Us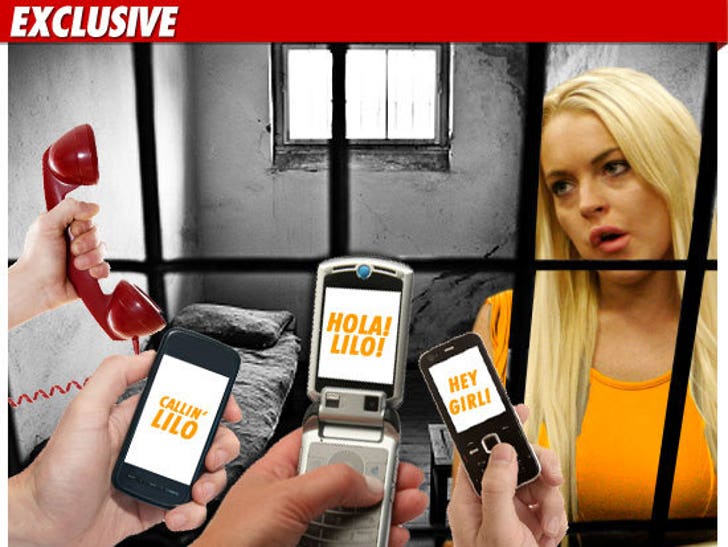 TMZ has learned the Lynwood Correctional Facility has been getting hit with roughly 100 CALLS AN HOUR -- from obsessed fans looking to get a little phone time with Lindsay Lohan.
According to multiple law enforcement sources, staff at Lynwood and the L.A. County Sheriff's Headquarters Bureau have been getting bombarded by tons of fans ... who have been phoning in from all over the country ever since LiLo moved in.
Obviously, the fans are never connected to their incarcerated hero ... because she's in JAIL.