Bon Jovi -- Most Boobiful Photoshoot of All Time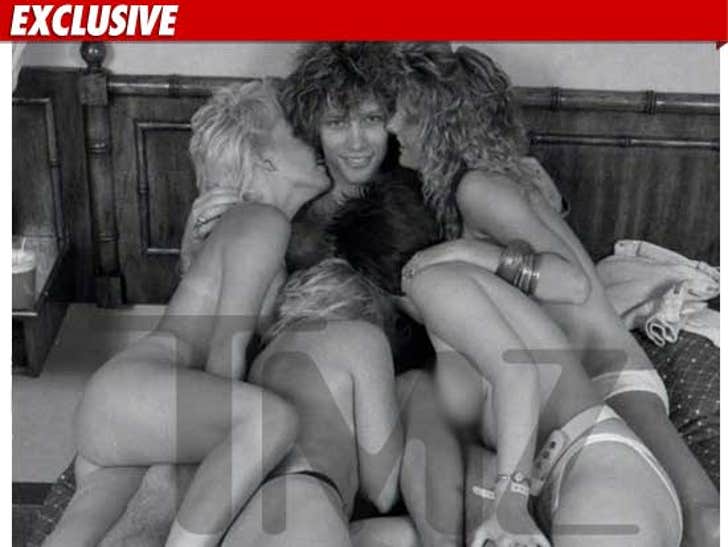 Jon Bon Jovi never wanted the world to see these incredibly awesome photos of him and half-naked women from the '80s -- but they're coming out now ... and TMZ has this peek inside the vault.
According to a new book -- "Sex, Drugs and Bon Jovi" -- the bodacious pics of the band cavorting with topless women on a bed are from a 1985 photoshoot that was deemed way too risqué for the public. So, the sexy snapshots never saw the light of day ... until now.
The guy who wrote the book -- Bon Jovi's tour manager at the time -- claims Jon went ballistic trying to keep the photos under wraps ... because he was afraid they'd ruin his reputation. It's unclear if he was more worried about the bedroom shots or the pose with Michael Jackson.
No need to fear, Jon. The pics just prove what everyone already assumed -- being a rock star is AWESOME.