NY Jets QB & Lance Bass Double Team Bon Jovi
NY Jets QB & Lance Bass
Double Team Bon Jovi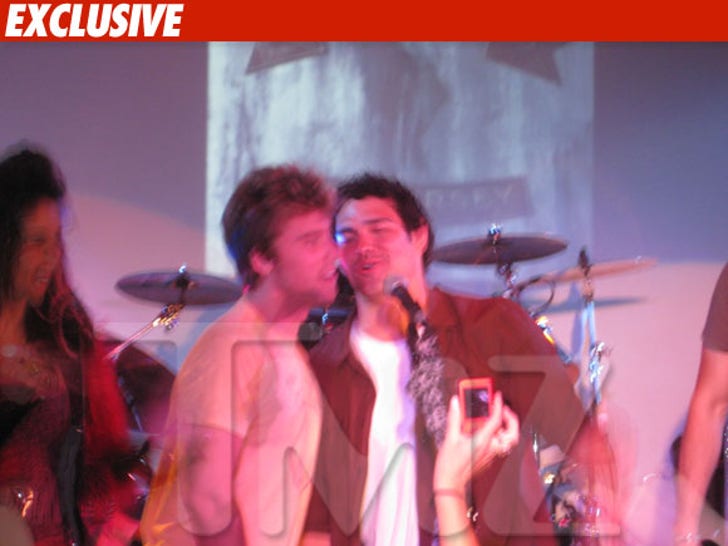 Apparently, NY Jets quarterback Mark Sanchez has an off-season regimen that includes Bon Jovi songs and late nights with Lance Bass.
Bass and Sanchez hooked up for a karaoke duet at the Canal Room in NYC this past weekend.
The two busted out a version of "Livin' on a Prayer" -- and we're told it was actually pretty good.
"We got each other and that's a lot ... for love."