Dave Matthews -- Karaoke Super Freak
Dave Matthews
Karaoke Super Freak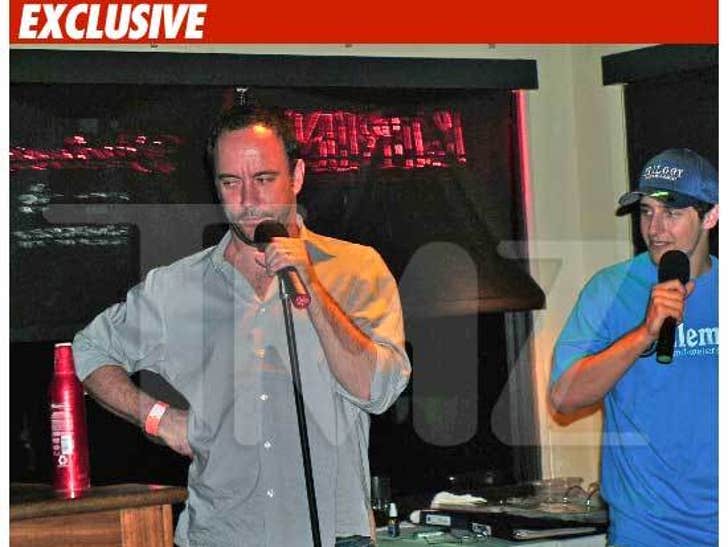 Dave Matthews took center stage at a karaoke bar in Hawaii yesterday -- where he proved he can still get funky ... even without that dude with the violin.
TMZ has obtained photos of Dave at Sansei Seafood Restaurant and Sushi Bar in Kihei, Maui -- where he performed the Rick James classic "Super Freak."
But the best part -- the MC introduced Matthews to the stage as ... David Schwimmer from "Friends."
For the record -- the guy with violin, Boyd Tinsley -- that dude rocks.