LeAnn Rimes & Eddie Cibrian -- Life of the Potty
LeAnn Rimes & Eddie Cibrian
Life of the Potty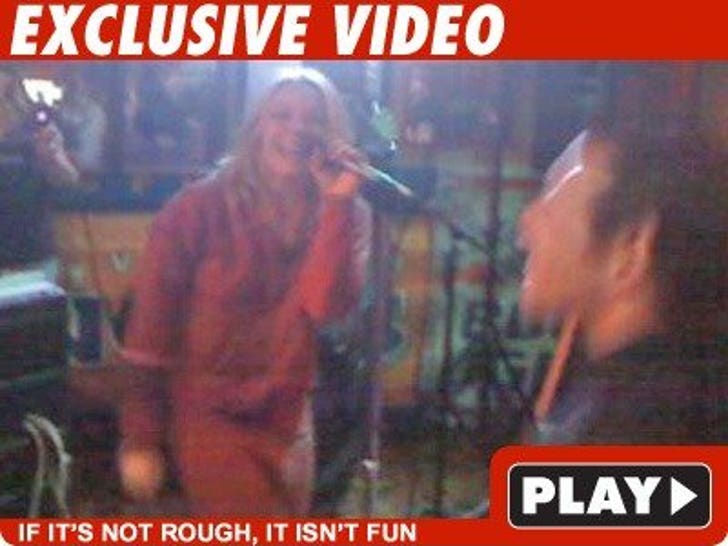 LeAnn Rimes and Eddie Cibrian turned an emergency bathroom break into a karaoke party last Saturday -- and we're told they didn't leave until Rimes paid homage to Lady Gaga.
The owners of Tail Feathers bar in Henderson, CO tell TMZ the country singer originally popped in to hit the head, but the bar was so much fun that she and her boyfriend decided to stick around for cocktails.
Before hitting the road, Rimes entertained the crowd by hopping up on stage and belting out Lady Gaga's "Poker Face" -- as Eddie bopped along in the front row.