Lindsay Lohan's Life Behind Bars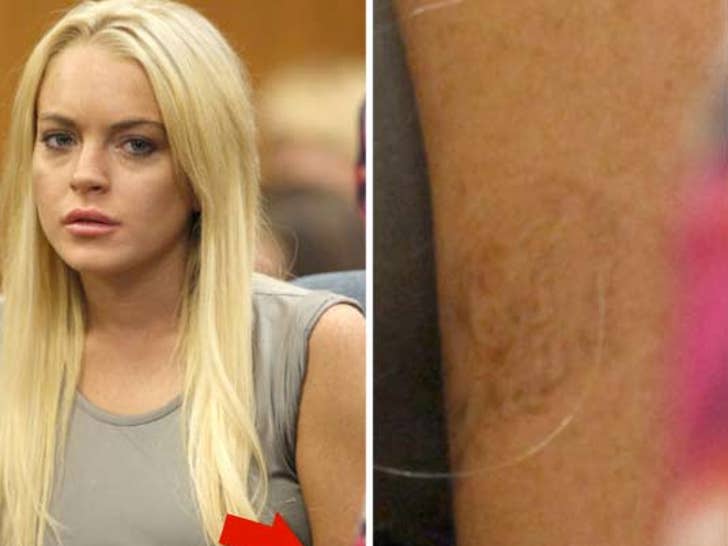 Lindsay Lohan's fellow famous inmate -- "Pretty Wild" star Alexis Neiers -- walked out of the Lynwood jail late last week a free woman -- and brought with her the scoop from inside.
According to jail officials, Neiers -- who was serving a six-month sentence for her part in the Burglar Bunch's heist at Orlando Bloom's house -- was released after spending less than one month behind bars.
During an interview with E! News Neiers said Lohan "was crying... she was lying in there and just trying to like calm down."
"She had her head down when she walked by and she was in oranges, just like us. I mean, she got to keep her extensions in and everything, which most people don't, and the girls were like, 'Ah, they had to take my weave out and cut it all out and,' you know, stuff like that."
Alexis tells TMZ she is very "humbled," "blessed," and "very grateful for my family right now." She says her plans are "to shower get in my bed and relax with my family. I'm very excited for a good meal."
Lindsay, on the other hand, just wants a drink of water, but the only thing that's available -- as one source puts it -- is "water from that nasty sink in her cell." Lindsay just can't stomach it. One jailer went as far to tell her, "Just drink the milk from the day before."
TMZ has also learned Lindsay Lohan started to get some ink done before she got locked up -- but she didn't have time to finish the design.
At first glance, it appears to be a bruise on LiLo's upper left arm -- but the mark is actually the tattooed outline of a little girl with her eyes closed.
We're told Lohan first went under the needle at the Shamrock Social Club tattoo parlor in Hollywood just a few weeks ago -- and ironically chose the image because "she liked the innocence of the girl."
Sarah Palin came face to face with a real, live wild bear -- and its two cute little baby cubs -- during a fishing trip at Wolverine Creek, Alaska earlier this month ... and didn't shoot it!
Along with the wildlife, Sarah also kicked it with her husband Todd and daughter Piper.
Check out the photos -- pretty bad ass.
Can you guess whose handsome face got a nasty celebrity scramblin'?
Can you tell which fully grown superstar just Twittered this photo of himself as a 5-year-old boy?
What's the Big Frigin' Difference?!
Look closely at the following photos 'cause there are some slight differences that will blow your mind! Can you spot 'em?
**HINT: There are THREE differences in the above photo!**
The Guy in Cameo: 'Memba Him?!
Larry Blackmon became famous as the lead singer of the '80s group Cameo with hits like "She's Strange," "Candy" and "Word Up." Guess what he looks like now!
Jackson Memorabilia Auction -- I'll Trade Ya!
This latest Michael Jackson auction has a unique twist -- the owner of the items says he got them from MJ himself ... by trading other memorabilia with the King of Pop.
The auction -- set for October 6-15, 2010 -- features several crazy MJ items, including a custom Swarovski crystal jacket and the gloves MJ wore on the cover of "Bad." Those two items, along with one of MJ's jackets, came directly from Michael.
Ed Kosinski, part owner of Gotta Have It!, tells us he actually traded MJ for the stuff. He says Michael had a thing for "Our Gang," Charlie Chaplin, Shirley Temple, Elizabeth Taylor, and other vintage Hollywood items.
The auction also features signed photos and authentic MJ lyric sheets.