Lindsay Teams Up with ShamWow Guy ... for Movie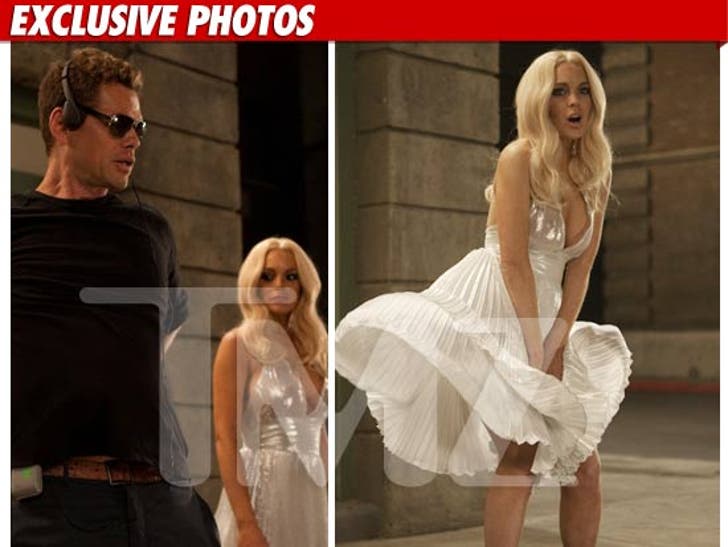 TMZ has learned Lindsay Lohan shot a secret movie -- just weeks before she went to jail -- and the man behind the project is none other than Vince Shlomi ... the ShamWow guy.
Sources close to the production tell us Vince met Lindsay while the two were in Cannes back in May ... in between Lindsay's doomed court appearances with Judge Revel.
We're told Vince offered Lindsay a role in his movie "Underground Comedy Movie 2010" -- in which she plays a gun-toting Marilyn Monroe spoof who shoots at the paparazzi.
Lindsay accepted the role -- even though it entailed filming on June 17 ... while LiLo was still wearing her SCRAM bracelet around her ankle.
We're told Lindsay was cool with the SCRAM being in the shot ... and even ad-libbed a line referencing the device.
So far, no word on when the flick is set to be released.