Lindsay Lohan -- Homeward Bound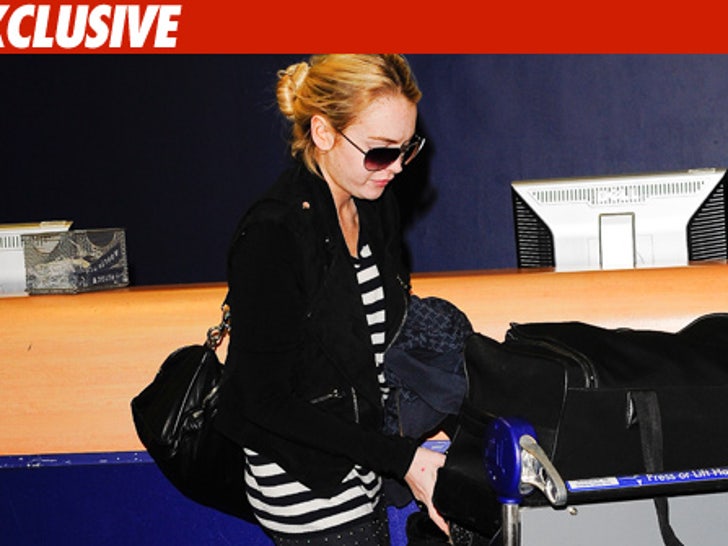 TMZ has learned Lindsay Lohan boarded a plane back to the U.S. this morning and is currently winging her way across the pond. So unless she pulls a D.B. Cooper, we'll see her stateside before the day is out ...
Before she left, Lindsay made one last stroll through the streets of Cannes last night -- along with almost every photog in France.