WWE Superstar John Cena -- Taking Over 'TMZ on TV'
WWE Superstar John Cena
Taking Over 'TMZ on TV'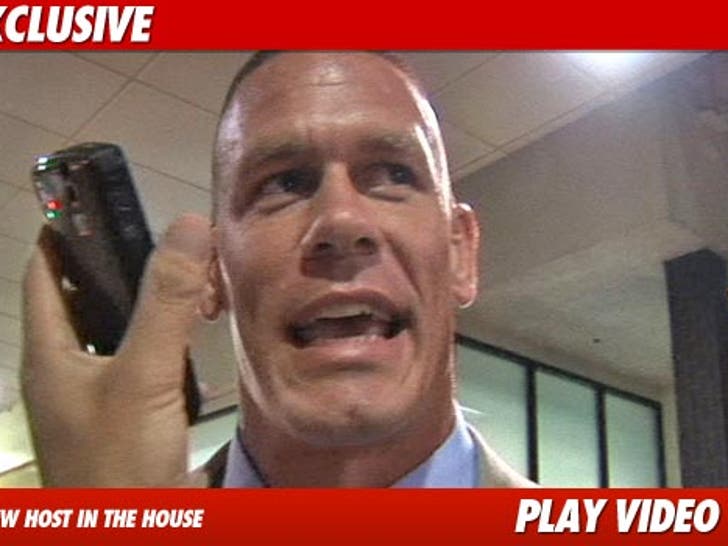 The TMZ newsroom is about to get a serious Attitude Adjustment ... because WWE superstar John Cena has officially assumed command of "TMZ on TV."
... and dude means business -- because last night at LAX, Cena got on the horn with our photog crew .... and demanded they shoot some kick-ass footage ... saying, "No f**king excuses. You're on my watch now and if I don't have an excellent show tomorrow, you're all fired!"
See if they delivered tonight on TMZ on TV -- check your local listings.