Steven Slater -- Props From the Slide Company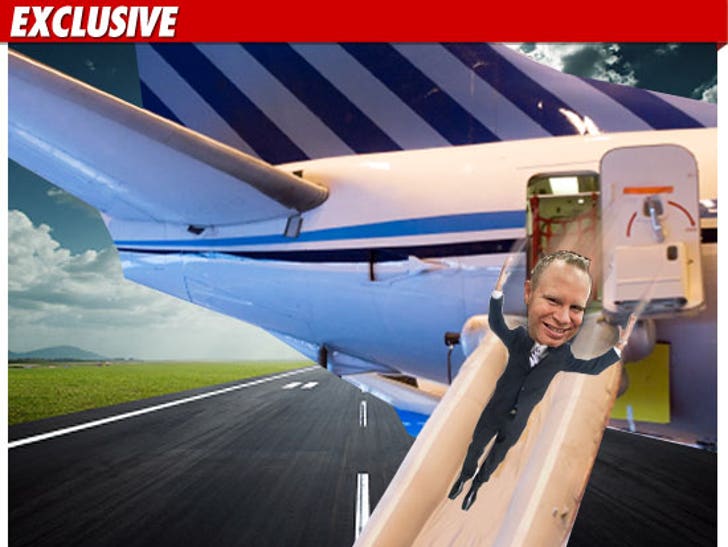 There's one company that's thrilled with the way Steven Slater left his JetBlue plane during Monday's heroic departure -- the people who built the slide.
TMZ has learned the people at Goodrich -- who manufacture the inflatable emergency evacuation slide for the JetBlue Embraer ERJ-190 plane -- tell us they're "pleased" with the way the slide performed during Slater's infamous moment.
A rep for the company tells us the slide "functioned properly ... just like it was designed to."
As for Slater's technique -- Goodrich says, "From what we can tell, he did things exactly the way he was supposed to ... with the exception of throwing his luggage down the slide."
FYI -- Goodrich claims that if you're ever in a similar situation -- let the baggage go.