TMZ Live -- Cali Swag District in the House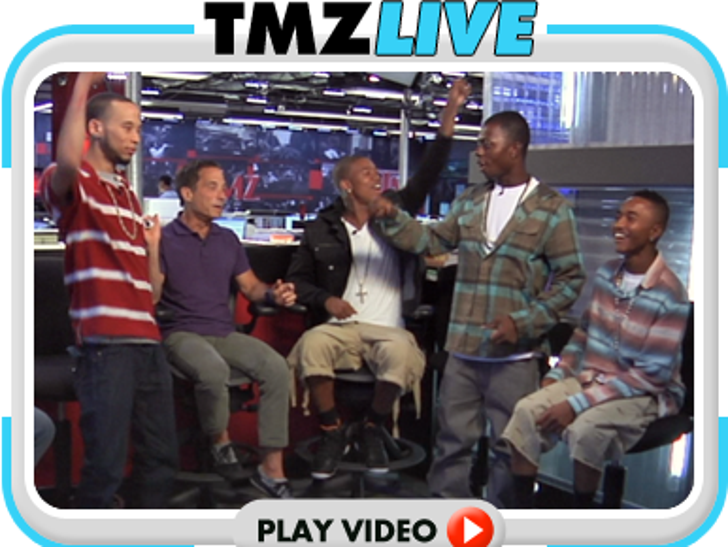 Big celebrity guests were on today's TMZ Live!!! Harvey kicked it with the guys from Cali Swag District -- the group behind the biggest song in the country, "Teach Me How to Dougie."
CSD were nothing short of awesome today as they talked about everything from their rise to fame ... to their remix of a Michael Jackson song ... to the origins of the "Dougie."