'Deadliest Catch' Capt. -- Memorialized in Crop Circles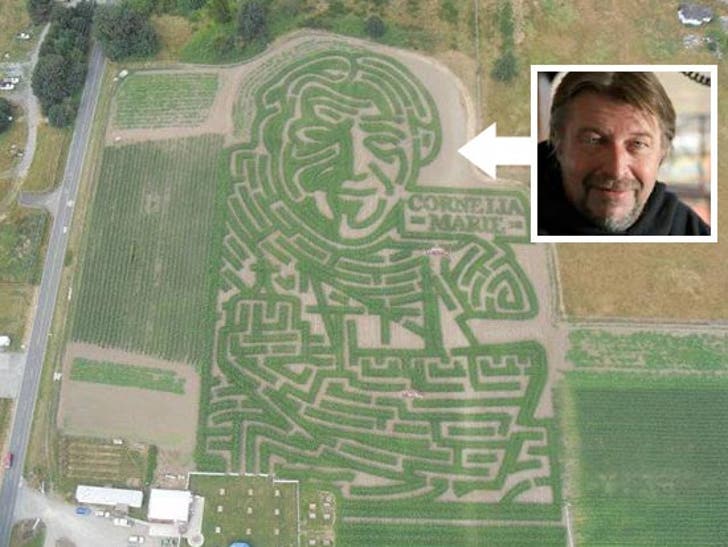 Former "Deadliest Catch" star Capt. Phil Harris -- who died in February -- has officially been honored with the corniest memorial ever ... a giant maze constructed in his likeness ... on a corn field.
According to sources at Rutledge Corn Maze -- a company that builds a different corn maze on their property every year as an amusement attraction -- "The Captain Phil Harris Memorial Maze" was made to honor the late fisherman for his contributions to the local community.
The name of Phil's crab fishing vessel -- the Cornelia Marie -- is also immortalized in the Tumwater, Washington corn field.
According to the Rutledge website, the grand opening for the maze is scheduled for September 11 ... and Phil's two sons -- also on the Discovery Channel show -- are expected to be there.