Mel Gibson's Crashed Maserati -- The Wreckage
Mel Gibson's
Crashed Maserati --
The Wreckage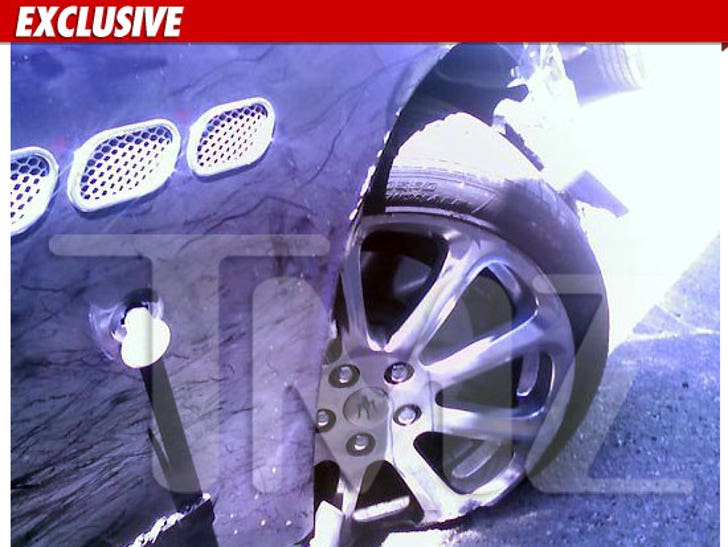 TMZ has obtained the photos of Mel Gibson's smashed up Maserati -- taken after he crashed the ultra-expensive ride into a rocky hillside in Malibu on Sunday.
The front passenger wheel area is a total mess -- with serious cosmetic and functional tire damage ... which is why the car had to be towed from the scene.
As we first reported, Gibson told CHP officers in the field that he did not know how the car drifted out of the lane and into the hillside. But according to the police report, alcohol was not a factor.