Steven Tyler Falls Off Stage - Watch the Aero Assault Video
Aero Assault
Perry Shoves Steven Tyler Off Stage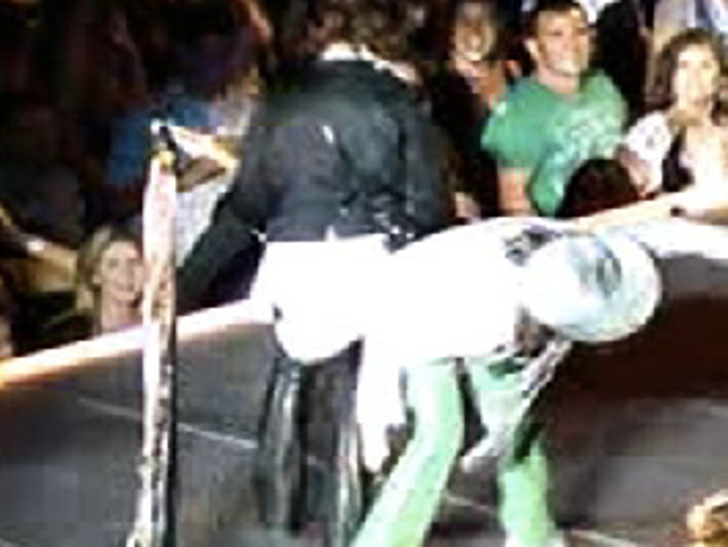 TMZ has obtained video ... showing Aerosmith guitarist Joe Perry hip-checking Steven Tyler off the stage and into a crowd at a concert in Toronto last night ... and it didn't look like no accident.
It all went down during a performance of "Love in an Elevator" -- first, Steven playfully bumped Perry ... and then Perry retaliated bumping Tyler right back ... sending him face first into the crowd.
Tyler eventually got up -- with some help from Joe -- and then announced, "It ain't gonna happen again, baby."
As you may have heard -- the band has had some issues lately ... in fact Tyler told us the band "damn near" split earlier this year.