Steven Tyler's 'A.I.' Move Won't Affect Aerosmith Tour
Steven Tyler's 'A.I.' Move
Won't Affect Aerosmith Tour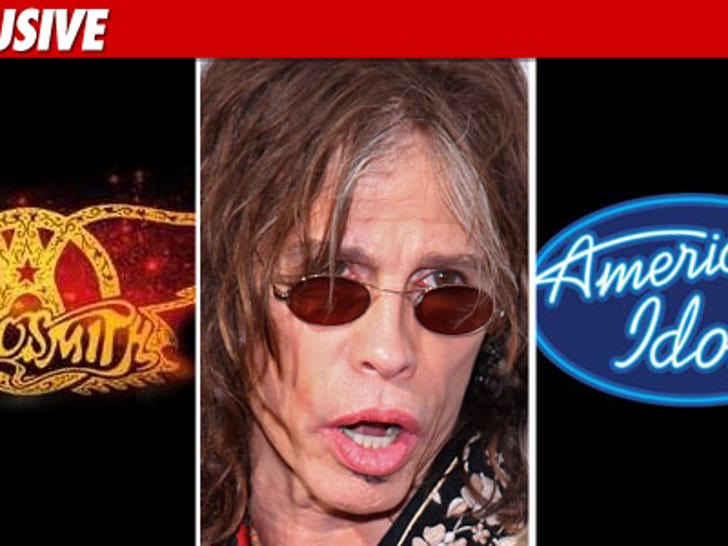 Steven Tyler will be crazy busy traveling the country if he becomes the next judge on "American Idol" -- but TMZ has learned the biggest show on TV won't get in the way of the rocker's concert tour.
Aerosmith is currently in the middle of a nationwide tour aptly named "Cocked, Locked, Ready to Rock!" -- and the tour is scheduled to roll through the end of September ... long after production begins on "Idol."
A rep for the band still won't confirm that Tyler is locked up for "Idol" -- but she did tell us that no matter what, "The Aerosmith tour will continue on for its full scheduled run with Steven Tyler."
The life of a rock star is never boring.