Maurice Clarett -- Running Back in Action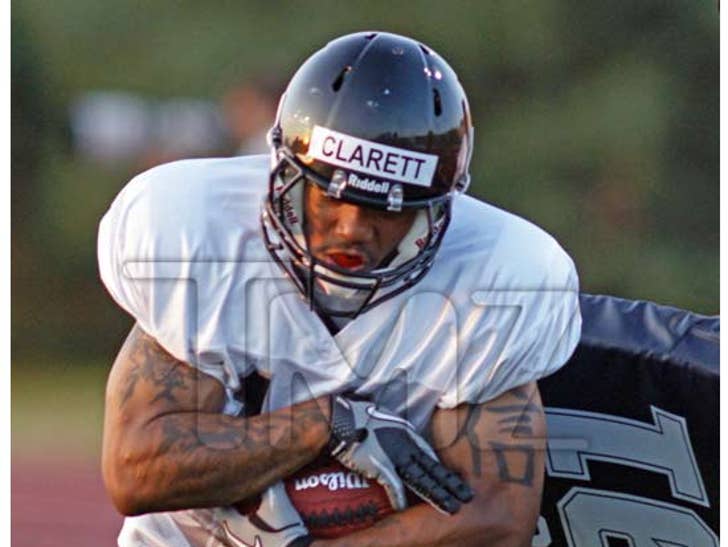 Clutching the football like his life depended on it, former NFL prodigy Maurice Clarett smashed his way back to the gridiron yesterday for a workout with his new UFL squad ... and TMZ obtained the pics!
Sporting his old lucky number 13, Clarett -- now 26 years old -- looked pretty good during his first full practice with the Omaha Nighthawks.
Clarett's teammate, former Green Bay Packers star Ahman Green, tells TMZ, "From a running back standpoint I'm excited to have him on the field. He works hard and its great to have another guy that can run up the field, outrun guys and make blocks. I'm excited."
As you may remember, Clarett was arguably the best player in college football back in 2002 ... when he led Ohio State to an undefeated season and a BCS National Championship.
Soon after that season, things went south for Clarett ... starting with some drama involving the NFL Draft ... a few arrests ... and a subsequent prison stint.
But now, Clarett is back and ready to make his comeback ... and it looks like he's taking his second chance pretty seriously.