T.I. Arrest -- Sippin' on Sizzurp?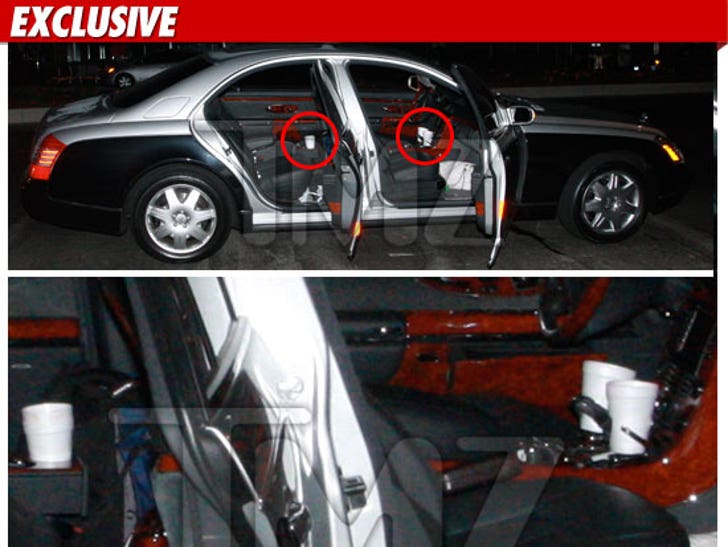 Take a close look at the photo of T.I. getting arrested ... and focus on the styrofoam cups in the front and back cupholders ... although cops aren't saying which controlled substance they found in the car, there seems to be evidence of Sizzurp ... aka purple drank ... aka codeine syrup.
-- A form of codeine falls under the class of drugs for which T.I. and his wife, Tameka "Tiny" Cottle, were arrested.
-- Codeine is the main ingredient in Sizzurp, which is a growing problem in the South.
-- Sizzurp is typically ingested in styrofoam cups ... it's become a "thing" in the hip-hop community.
Cops won't say specifically which drug they found, though our sources say it's the class of drugs that does indeed include the main ingredient for Sizzurp.
Both T.I. and "Tiny" were booked on felony possession of a controlled substance.