Oksana Grigorieva -- Expendable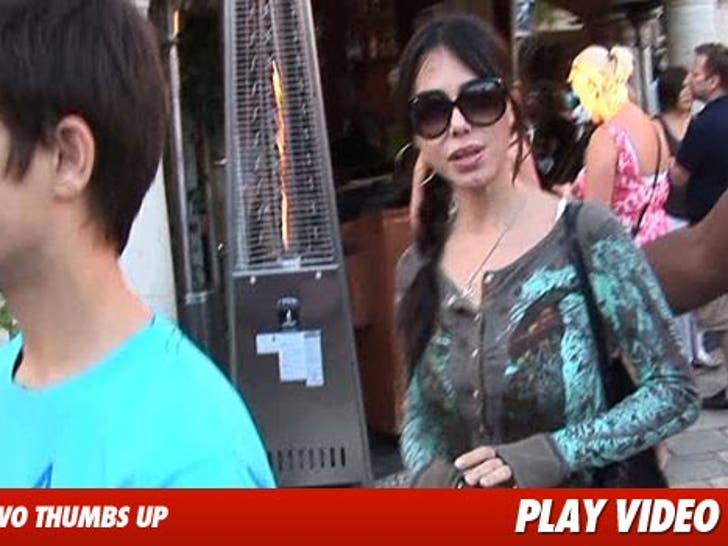 Oksana Grigorieva must have a thing for middle-aged movie stars -- she has children with both Timothy Dalton and Mel Gibson ... and yesterday she took in an afternoon showing of "The Expendables."
Oksana brought her son with her ... along with a few massive bodyguards.
Middle-aged action star fun fact: Jean-Claude Van Damme, who turned down a role in "The Expendables," is currently married to wife #5.