Hulk Hogan's Back Injury -- Seashell Shock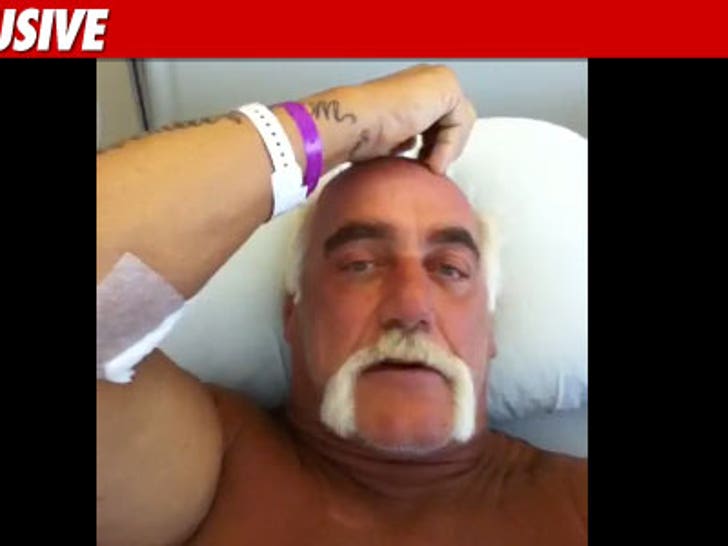 We now know why Hulk Hogan was hospitalized yesterday for severe back pain -- a completely non-violent, low-impact session of ... seashell collecting.
TMZ spoke to the Hulkster -- who's currently hospitalized in Clearwater, FL -- and dude tells us he was picking up seashells this weekend with his girlfriend Jennifer ... and the constant bending over eventually got the better of him.
Hulk -- who's had multiple back surgeries in the past -- says he must have aggravated his old injuries ... because the next morning he could "barely move" and had to call an ambulance.
Hulk tells TMZ the doctors believe he suffered a tear in one of his muscles -- but they still need to run some tests to be certain.
As for when he'll leave the hospital -- Hulk says he could be holed up there for another two days ... but at least he has his Twitter account to keep him busy.