Lady Gaga -- Proof She Stole From Dead Friend?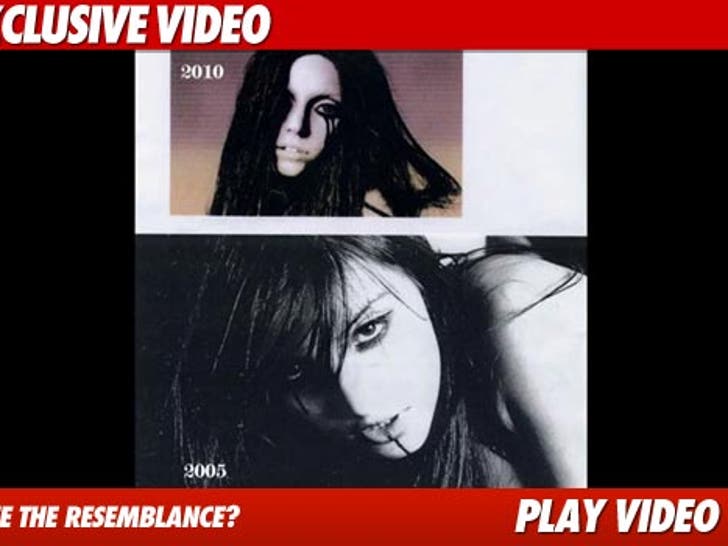 The mother of Lady Gaga's deceased friend is taking the singer to task because she feels Gaga stole her daughter's style -- and she's put together a video to try to prove her case.
TMZ has obtained the video made by Lina Morgana's mother made to show the similarities between the two singers. The video is set to a song Lina recorded before she committed suicide in 2008.
Lina and Gaga were friends before Gaga made it big, according to Lina's mom, Yana -- who claims the two worked together back in 2007.
Yana tells TMZ she just wants the recognition she feels her daughter deserves. She's also trying to secure the rights to several songs Gaga and Lina did together before her death.
Sources say Gaga feels awful that a woman died at such a young age -- but, we're told, they barely knew each other.