Lady Gaga Meat Dress -- See The Gaga VMA Outfit!
PETA
Gaga's Meat Dress is a Maggot Magnet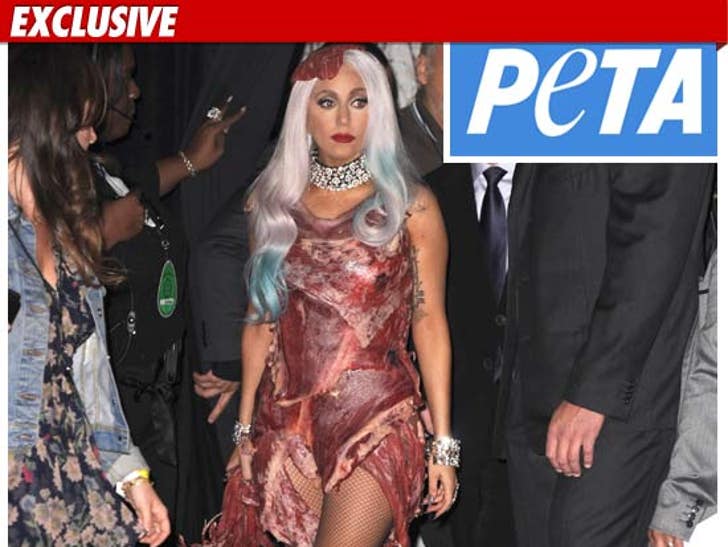 Lady Gaga may have smuggled in a few extra guests to the MTV VMAs last night -- because the people at PETA think it's likely that her raw meat dress was "crawling in maggots."
A rep for the People for the Ethical Treatment of Animals tells us that Gaga "has a hard time being 'over the top,' and wearing a dress made from cuts of dead cows is offensive enough to bring comment."
But the rep notes that if the dress was made from actual meat -- and not the fake stuff -- it wouldn't take long to go sour ... saying, "After time spent under the TV lights, it would smell like the rotting flesh that it is and likely be crawling in maggots."