The Son on 'Charles in Charge': 'Memba Him?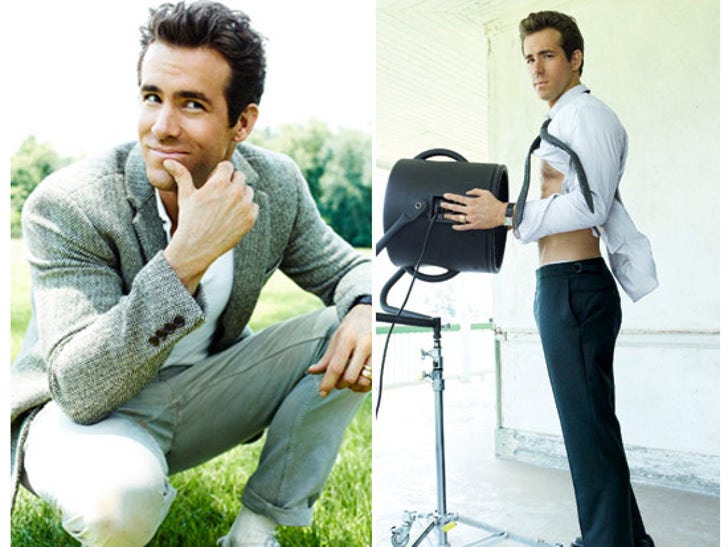 Alexander Polinsky is best known for playing little Adam Powell on the '80s Scott Baio TV series "Charles in Charge." Guess what he looks like now!
Reynolds Talks Marriage, Shows Abs
Ryan Reynolds shows off his tattoo and toned abs in the new issue of GQ -- where he admits his marriage to Scarlett Johansson is "the best part" of his life.
Though Ryan rarely talks about Scarlett or his personal life, he tells the mag the couple will start a family "a few years down the road" -- and that they're not currently adopting a baby from Ghana, as tabloids have reported.
Check out more pics from the shoot above -- and the full issue when it drops September 21.
2010 MTV VMA White Carpet Fashion
Red carpets are so last season -- check out the hits and misses from the white carpet at the 2010 MTV Video Music Awards.
Decked out in a stained and raggedy weave, John Lennon shades, bra, panties, fishnets, a "Solid Gold" dancer jacket, travel handcuffs, a pair of sensible Alexander McQueen hoof heels and not much else, Lady Gaga made her way through an airline terminal at LAX on Monday.
Thank you for flying Shauna Sand Airlines.
Teri Hatcher Completes Triathlon
Teri Hatcher suited up and hopped into the water yesterday for the 2010 Nautica Malibu Triathlon.
Her teammates included "Modern Family" star Julie Bowen and Disney head honcho Bob Iger.
The Situation -- He Shore Found a Nice Apartment
When The Situation decided to go apartment hunting in Los Angeles, he picked out a place with the most guido-sounding name he could find -- The Palazzo. Ay-oh!
But in all seriousness ... The Palazzo is a giant, swanky apartment community the size of a small city that happens to be located right near the CBS lot where "Dancing with the Stars" shoots. We're told he had his eyes on a unit that ran more than $5k per month ... but no sweat off his brow -- "DWTS" picks up the tab.
And the best part -- he doesn't have to share a bathroom with Angelina!
What's the Big Frigin' Difference?!
Listen up gumshoes -- sleuth through these tricky pics and see if you can spot the subtle differences!
**HINT -- There are THREE differences in the above photograph!**