Kim Kardashian Upstages the Mona Lisa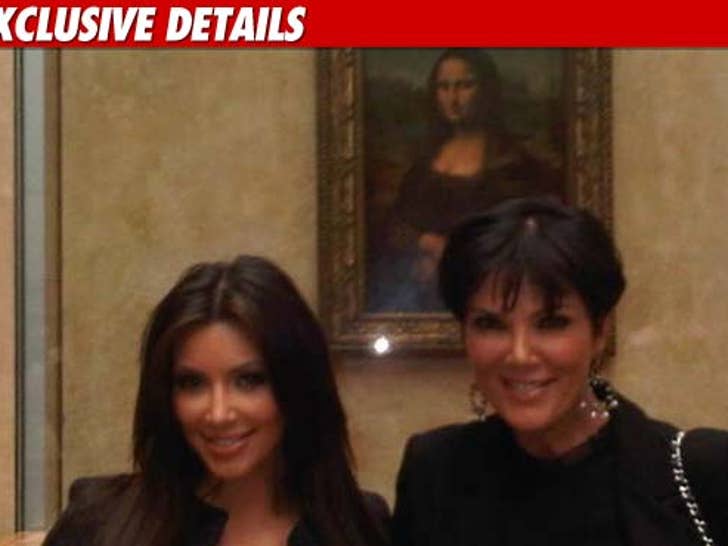 Chaos erupted at the famous Louvre Museum in France this morning -- with a team of security guards springing into action -- all because Kim Kardashian wanted to check out the Mona Lisa.
Sources tell TMZ ... Kim and her mother Kris were swarmed by a massive group of paparazzi -- estimated to be 50 photogs strong -- as they entered the museum in Paris.
We're told a security team was assigned to the Kardashians -- and they were escorted directly to the Mona Lisa (pictured above).
But once they got to Da Vinci's masterpiece, people started going crazy -- taking photos, screaming their names ... and even asking the reality stars to pose with the painting.
Our sources say it got so hectic, that Kim and Kris had to leave the museum ... right after they took one last photo for their Twitter page.